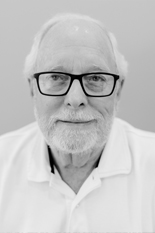 Larry Apple
Broker/Salesperson
Coverage area: All of Northwest, Missouri and Southwest, Iowa
REALTOR® Larry Apple, GRI, of Shirley's Realty in Maryville, Mo., was honored as the 2010 REALTOR® of the Year by the Missouri Association of REALTORS® (MAR) Oct. 1.
This prestigious honor, which has been awarded annually by the association since 1957, recognizes individuals for their commitment to ethical real estate practices; involvement in local, state and national civic organizations; participation in local, state and national REALTOR® Associations; and contributions to the local business community.
"Larry exemplifies the ideals of the REALTOR® Association through his unwavering dedication to his profession and his tireless service to the association and his community," said R. Dennis McClelland, CEO and executive vice president of MAR. "He is truly deserving of our association's highest honor."
A REALTOR® for more than 35 years, Apple served as president of the Missouri Association of REALTORS® in 2003 and president of the Northwest Missouri Board of REALTORS® in 1979, 1993, 1994 and 2000.
He has served on numerous state association committees, including Plan of Action, Bylaws, Finance, Executive and CENTER Trustees. He also has served as vice chair and chair of the Standard Forms Committee, and chair of the CENTER and Professional Standards Committees. Additionally, he has served on the Million Dollar and Standard Forms Task Forces.
Apple is the recipient of several professional honors, including the President's Award from the CENTER for Education & Private Enterprise. He also was a member of MAR's Honor Society from 1996 to 2005, when he received life membership in the society. He earned professional designation from the Graduate REALTORS® Institute (GRI) in 1978.
A Maryville native for more than 40 years, Apple is a member of the Lion's Club and has served on the Board of Zoning Adjustments and the Planning and Zoning Commission. He also was president of the board of trustees for the Delta-Nu Chapter of the Tau Kappa Epsilon Fraternity at Northwest Missouri State University.
You can reach Larry by phone at 660-582-1306 or e-mail at larry@larryapple.com.
Shirley's Realty
Contact Agent