About Shirley's Realty
Shirley's Realty was started in 1972 by Shirley Phillips. She began the company out of her own home and moved its locations several times as it grew before coming to settle at its current location of 603 N. Main. She owned and operated the company until 1996, when she sold it to her daughter and son-in-law, Curt and Julie Tobin. The Tobin's continued to grow the company and expanded the building twice to accommodate. With 12+ full time agents we have a very experienced staff to meet all your buying and selling needs. Most of our agents have 15+ years of experience in this market, some have over 30 years!
If you're looking for a new home or you are relocating to the Maryville area, Shirley's Realty is the right place for your buying and selling needs.
Our experienced real estate agents can help you find the home you're looking for. Whether it's Maryville, Hopkins, Pickering, Ravenwood, Burlington Jct., Clearmont, Elmo, Barnard, Skidmore, Graham, Maitland, Conception, Conception Jct, Stanberry, Sheridan or any town in Nodaway County or SW Iowa, we can help you buy or sell a home.
Shirley's Realty wants to show you what makes Maryville and Nodaway County, a great place to live! Known as the "county seat" of Nodaway County, Maryville offers restaurants and shopping, plus the excitement of college and high school sports, with national and state ranking champs! Our Northwest Missouri State University has been recognized nationally for its innovative "electronic campus," its strong educational reputation and its competitive intercollegiate athletic programs. Our fertile valleys make for a historically rich agricultural economy. A vibrant, and growing, industrial community completes the making of Maryville the focal point of Northwest Missouri, southwestern Iowa and northeastern Nebraska.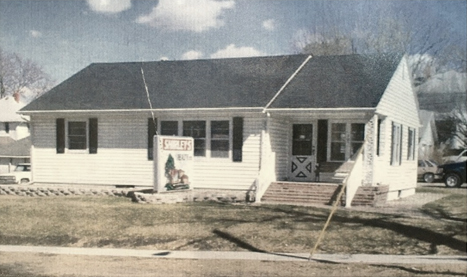 About Maryville
Add to those attractive attributes a diversified array of city parks and recreational facilities, including the 3,000-acre Mozingo Lake Park area; outstanding elementary, secondary and technical schools; and a schedule of annual art, music and other cultural events and you will readily recognize that Maryville is the place you have been seeking.
State-of-the-art medical and health-care facilities are anchored by St. Francis Hospital and Health Services and augmented by metropolitan specialties and facilities in nearby St. Joseph, Kansas City, Des Moines and Omaha. St. Francis Mental Health Services and the St. Francis Rehabilitation and Sports Medicine practices are other reasons to take a second look at Maryville.
Whether you're looking for a brand-new home, a duplex in one of the many neighborhoods, or an investment property one of our experienced real estate agents will help you find the property of your dreams. We love it here, and we know you will, too! Shirley's Realty knows the Maryville real estate market and can help you if you are looking for a new home or if you are selling your existing home.