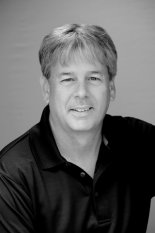 Kim Carmichael
Salesperson
Coverage area: All of Northwest, Missouri and Southwest, Iowa
Kim was born and raised in Maryville and is married to Terri, they have 4 children and 13 grand children. He has been active in all kinds of sporting activities (coaching and spectator) as well as community services groups which include Lions Club and Masonic Lodge. He was involved in the Boy Scout Program and achieved his Eagle Scout Award. He was appointed to an education committee by the Governor of the State of Missouri to meet the educational needs of the Circuit Courts. Kim has been with Shirley's Realty since the beginning of his real estate career. With more than 20 years of experience in listing and selling property (commercial, residential and farms) he has the experience and passion to meet your real estate needs.
License and Achievements;
Real Estate License since 1996 - present
Substance Abuse Councilor 2011 – present
Circuit Clerk of Nodaway County 2007 – 2010
Polk Township Clerk 2005 - 2007
You can reach Kim by phone at 660-562-9499 or e-mail at kimc@shirleysrealty.com.
Shirley's Realty
Contact Agent