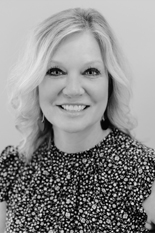 Julie Tobin
Broker/Owner
Coverage area: All of Northwest, Missouri and Southwest, Iowa
I was born and raised in Maryville, and I have to say I can't think of a better place to live or raise kids. Having grown up around the real estate industry, I've always had an interest in real estate! That interest turned into a real passion after my husband and I purchased Shirley's Realty from my mother, Shirley. Carrying on her goals, I'm proud to be a part of a real estate firm that takes such great care of their clients and goes above and beyond to exceed their client's needs and expectations. I received my real estate license in 1996. I can't imagine doing anything else for a living!!
Whether I am helping someone realize the dream of home ownership for the first time or helping a family relocate, I know this is such a special and intimate part of life. Your whole life and family revolve around your home. I am honored when clients choose me to be part of such a big experience. I am blessed to be able to wake up every morning and look forward to going to work. I am the mother of four amazing kids.
You can reach Julie by phone at 660-528-3121 or e-mail at julie@shirleysrealty.com.
Shirley's Realty
Contact Agent