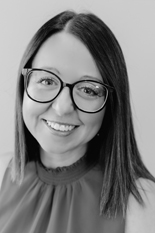 Darci Blackney
Salesperson
Coverage area: All of Northwest, Missouri and Southwest, Iowa
Creating tears of joy, stomach cramps of laughter or even the silence of overwhelming happiness is my ambition in life. Every day I hope to make a difference.
As a blessed mother of 3 amazing children life is fun, busy and there are always surprises! As an athlete at heart, I enjoy volunteer coaching my kid's basketball and softball teams. If I'm not on the sidelines, in the dug-out, working the concession, on a field or course myself, I will be in the stands! Summer nights are our favorite whether it's just the ability to be outside and enjoying the fresh air or nights out at Grandma & Grandpa's pond. There is nothing better than enjoying a little fishing and family time then gathering around the bonfire roasting our food and making delicious s'mores over.
I joined the Real Estate field as a Secretary in 2013. After a year of being the smiling face you saw when you first walked in or the silvery voice on the phone when you called in, I decided I might want to be more than just the helping hand. After really grasping and getting an understanding of the business, I developed a stronger interest and pursued getting my real estate license in 2014.
After working my first 2 years as a realtor under a franchised company, I got my feet on the ground and running (being a Top Seller my 2nd yr. of practice), I made a personal choice to join a locally owned and well established agency, Shirley's Realty, LTD. Joining a well-rounded and known team has been the best choice I have made. Everyone is friendly, there is always something new to learn from other's experiences and most importantly knowing and doing what is best for our clients! It is true what they say, "Teamwork makes the Dream Work!"
Being raised only minutes from Maryville, I am very familiar with Northwest Missouri. I understand the needs and wants of small town dreamers, country road lovers and the must have "in town" city folk. I've lived them all! The key is just listening.
I enjoy working with buyers, specializing in first-time homeowners. Many first timers aren't sure where to even begin, or need genuine guidance throughout the process and MUST have a great first experience in this huge step in life. It's also a joy to put a property on the market for sale and help the seller's move forth in the direction they are choosing. I offer high-end marketing techniques, flexible hours and detailed market analysis to help buyers decide an offering price or sellers to decide a starting sale price. Extensive detail and photos are key to any listing as well as a Plan of Action!
I stand for reliability, hard work, trust and professionalism in every aspect of a transaction. Being extremely focused to detail is an attribute buyers and sellers appreciate, especially at contract time. I strive to educate my clients throughout every step of the process to insure the best decisions possible are made. It's not your job to know the processes and procedures, that is mine and I will make sure to do the work for you! I'm ready whenever you are! (References available upon request!)
You can reach Darci by phone at 660-541-1962 or e-mail at darciwray@gmail.com.
Shirley's Realty
Contact Agent