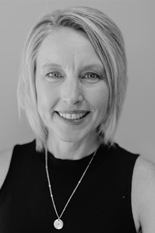 Cindi Zimmerman
Salesperson
Coverage area: All of Northwest, Missouri and Southwest, Iowa
Cindi (Allen) Zimmerman was born and raised in NW Missouri and earned two degrees (business and education) from Northwest Missouri State University. Cindi and her husband, Eric, are blessed to live in Maryville and have 4 children, ranging from age 23 to 11. They enjoy spending time outside on their mini-farm with their many pets, attending the children's events, and being active in the congregation at The Bridge.
Cindi taught elementary school in Maryville for 10 years before making the choice to leave the field of education and move into the housing industry. For the past 12 years, Cindi has built relationships with many families, individuals, and contractors while she managed their investment properties. In addition, she invested in new properties, acted as the general contractor in many single and multi-family home construction projects, and oversaw numerous home renovations. There is very little in the housing industry that Cindi has not experienced!
Obtaining her real estate license in 2021 has allowed Cindi to share her expertise and passion with others who are looking to build or purchase a home, begin investing in rental properties, or expand their current portfolio. Cindi also has the experience to aide those who are wishing to sell their home or investment properties. No matter the condition, Cindi can give guidance to make a property more marketable.
Cindi would love to visit about your housing needs and have the opportunity to earn your business! If you are thinking of buying or selling, give Cindi a call. You can reach Cindi by phone at 660-254-2909 or e-mail at cindi@shirleysrealty.com.
Shirley's Realty
Contact Agent